Heading into 2022 January has been a crazy month filled with volatility and tons of news stories. 2021 was filled with lots of major milestones including the crypto market passing $3T in November bringing BTC and ETH to ATHs. 2020 saw an explosive growth for DeFi, while 2021 saw an explosive growth in NFTs.
Lately, most of the focus on the crypto market seen from retail has clearly been on the downward price swings.
The crypto market cap since January 1st has dropped 25% to date with BTC and ETH prices dropping 22% respectively. Each are ~ 45% off their all time highs currently, but this is not uncommon for crypto.
Smart investors know that the long term is what's most important. Just a friendly reminder that at this point 1 year ago the crypto market cap crossed the $1T mark for the first time. Don't let the interest rate changes rattle you. In 2017 we saw 3 interest rate increases.
January 2
On January 2 El Salvador President Nayib Bukele said he predicts that in 2022 there will be 2 other countries who adopt BTC as legal tender. 3 weeks later on January 25th the IMF "urged" El Salvador" to drop BTC. Other countries struggling with inflationary worries like Venzuela and Turkey come to mind. Recently, Rio De Janeiro plans to allocate 1% of the city's treasury to BTC and Strike expanded operations into Argentina.
Eduardo Paes – the mayor of Rio de Janeiro – intends to allocate 1% of the city's Treasury in bitcoin. If he proceeds, the megapolis will become the first Brazilian city to purchase the primary cryptocurrency as a store of value."

"We are going to launch Crypto Rio and invest 1% of the treasury in cryptocurrency, Mayor Eduardo Paes said at the Rio Innovation Week."

CoinDesk
January 3
On January 3 Bitcoin celebrated it's 13th "birthday".
"Chancellor on the brink of second bailout for banks" was the original genesis block message. Still rings true to this day as we're in the middle of yet again another financial crisis.
January 4
China Launched the digital wallet smart phone app for their Digital Yuan on January 4 and already has secured over 260 million downloads within its first 30 days.
On Jan 4th Blockworks posted an update on the global retail crypto ownership statistics. Considering how far Bitcoin has come over the last 13 years, these current figures demonstrate the level of adoption taking place on the retail side.
Adoption overall is still in its early stages; we have a lot further to go from here. Crypto wallet users worldwide from November 2011 to November 22, 2021 has grown to ~80 million over the years. Right now it's projected that the adoption crypto is experiencing is much like the internet back around 1998.
"Worldwide crypto adoption grew 881% in 2021"

Blockworks
January 7
JP Morgan put out a favorable statement regarding Ethereum and blockchain bridges. In the article some interesting statements stand out like, "analysts see potential for tokenization within financial services as transactions speeds in crypto become more competitive with traditional finance networks" and "we see the cryptocurrency markets as increasingly relevant to financial services."
The largest statements from the JPM analysts was their more bullish perspective on Ethereum over Bitcoin, and that more companies and investors will see crypto becoming mainstream in 2022. Currently BTC and ETH, the two largest cryptocurrencies, still make up ~ 56% of the total crypto market cap.
Deputy Member in Spain's Congress, Maria Munoz asked that leadership considers embracing crypto in her following statement:
We propose that Spain position itself as a safe destination for investments in cryptocurrencies to develop a flexible, efficient and safe sector"

Maria Munoz
PayPal said they also want to create their very own stablecoin.
January 8
Lawmakers in the UK formed a "Crypto Advocacy Group" to protect and support the right regulations for cryptocurrency innovation.
"The UK's crypto lobby has stepped up its influence in Westminster with the launch of a cross-party group of lawmakers, as politicians on both sides of the Atlantic intensify efforts to regulate growing digital asset markets.

The Crypto and Digital Assets Group, composed of UK MPs and members of the House of Lords, will work to make sure that new rules for the digital asset industry "support innovation", according to SNP MP Lisa Cameron, who will chair the group."

Financial Times
Airbnb said that they are considering accept payments in crypto! The CEO said "there is a revolution happening in crypto."
January 10
Legendary investor Bill Miller said on CNBC:
" Gold has gone from 0 to $1850 in 5000 years , Bitcoin has gone from 0 to $57,000 in 10 years.

Why would I own gold?

Blockworks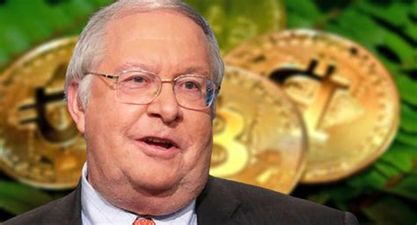 Bill Miller also reportedly keeps 50% of his wealth in BTC.
Former SEC Chairman Jay Clayton said,
"..digital assets will change the global financial infrastructure, but it's unclear which types of assets will be most transformative…the impact crypto technology has had on cross-border payments could provide a guide to future developments. The ability to eliminate the frictions that exist in the current global banking system, particularly in emerging markets — as has been demonstrated by the volume of 24/7 global trading in bitcoin — is going to be hard to resist,"

Blockworks
Clayton is also the man who charged Ripple with an "unregistered securities offering" violation, which is interesting since he has now become an advocate.
January 11
Binance CEO Changpeng Zhao commonly known as "CZ" projects 1 billion crypto users by the end of 2022.
CashApp integrated Lightning Payments on Jan 11th as a massive leap forward in Bitcoin's growth as a payments mechanism, medium of exchange and unit of account.
The lightning network is a second layer built on top of the bitcoin blockchain that helps process instant payments, especially micropayments, and aims to decongest the base layer. Paid out in smaller bitcoin fragments called "sats/satoshis", each Bitcoin is comprised of 100 million satoshis.
Cathie Wood projects the crypto market cap will be approximately $40T by 2030.
Strike expanded their operations into Argentina.
Jerome Powell also made an interesting statement on this day. The Federal Reserve Chairman said that he believes stablecoins can coexist with the digital dollar.
The digital dollar prototype today, Feb 3, had a positive review from Boston FED members saying that it can already process 1.7 million transactions per second. As a centralized project, these typically have higher transactions per second.
Fidelity echoed what El Salvador President Nayib Bukele said, and they believe another country will adopt BTC and put it on it's balance sheet.
Visa and ConsenSys partner to help expand the development of CBDCs.
"Payments giant Visa has teamed up with Ethereum scaling firm ConsenSys to help central bank digital currency (CBDC) networks bridge the gap with traditional financial institutions.

Customers will eventually be able to use their CBDC-linked Visa card or digital wallet anywhere that Visa is accepted globally, Catherine Gu, Visa's head of CBDC, said in a blog post Q&A with ConsenSys."
January 13
In a classic move by China after banning crypto, and launching their own CBDC, they're coming out with their own NFT industry.
"China's state-backed Blockchain Services Network (BSN) plans to roll out infrastructure at the end of this month to support the deployment of non-fungible tokens (NFTs), a major step to creating a Chinese NFT industry that is not linked to cryptocurrencies…Although Beijing has banned cryptocurrencies, He Yifan, chief executive of Red Date Technology, which provides technical support to BSN, told the South China Morning Post that NFTs "have no legal issue in China" as long as they distance themselves from cryptocurrencies like bitcoin."

Yahoo Finance
Jack Dorsey also announced on this day that Block, formerly Square Inc, is opening up their own Bitcoin mining operation. Reminder that this comes shortly after CashApp integrated Lightning payments. They're moving very quickly on scaling out bitcoin.
January 14
55 of the 100 largest banks in the world have invested in crypto/blockchain companies

Blockworks
January 17
OpenSea hit it's monthly ATH in $3.5 B in transactions in Ethereum and Polygon volume according to Decrypt by January 17, but exceeded that and hit $5 billion in Ethereum.
January 19
Google is exploring letting users store crypto in digital "wallets".
January 20
STX listed on Coinbase Jan 20th. A major win for STX as Coinbase is the largest CEX in North America and is bringing more attention to the Stacks ecosystem. Stacks brings DeFi and smart contracts to Bitcoin.
The Digital Dollar Report: The FED released the long awaited paper on the Digital Dollar, the US CBDC. The "discussion" paper released on Thursday Jan 20th is titled Money and Payments: The U.S. Dollar in the Age of Digital Transformation.
January 20th saw a lot of other newsworthy headlines, luckily, Blockworks consolidated all of this into a post on their twitter for us.
January 21
Blackrock files for a Blockchain ETF. Blackrock is currently the worlds largest asset manager with ~ $10T AUM.
El Salvador purchases more BTC for it's balance sheet. Nayib is typically one who likes to "buy the dip".
January 23
UFC champion Francis Ngannou receives his earnings of $300K paid out in BTC
January 25
Thailand to regulate Bitcoin and crypto as an official form of payment.
"Regulators will consider exercising their power to limit the use of crypto for payments, and will issue new guidelines for certain digital assets that support the financial system and innovation without posing systemic risk."

CoinDesk
Charles Schwab is now considering launching a spot based BTC ETF.
January 26
Large statement comes in from Russia's Finance Minister.
"Russia has advantages to BTC and crypto mining."

Vladamir Putin
Wonderland
Of course perhaps the biggest story of January was the Frog Nation exploit.
Now for those who don't know what the story is here, Daniele Sesta is the man behind Abracadabra, Wonderland, and Popsicle Finance.
For reference, here is an excerpt out of Time for Wonderland To Be A Memory by BowTiedEffer.
Frog Nation has been in shock over the last few days as news of its leader Daniele Sesta & team keeps coming out. To recap for those who spent the last 4 days disconnected from crypto:
First, news broke that Wonderland's founder Daniele Sesta was liquidated on his own $wMEMO loan position. Rumors swirled that he may have purposely allowed the liquidation to have plausible deniability while taking money off the platform.
With $wMEMO in freefall, $TIME was running out and a proposal to merger Wonderland with Abracadabra was floated . The merger (bailout?) details were sparse and caused a turmoil between the 2 protocols of Frog Nation.
However, all this would immediately be overshadowed after the Wonderland CFO, Sifu, was doxxed as Omar Dhanani. Dhanani, aka Michael Patryn, is a known conman who has charges for running a credit card fraud ring, burglary, grand larceny, and multiple criminal computer frauds. He is most well-known for the QuadrigaCX scam in Canada where him and his partner made off with almost $170 million.
Daniele admitted to finding out Sifu's identity months ago. This raised questions over how he could keep a notorious scammer in charge of a $1 Billion Treasury.
Summary
Bitcoin and Ethereum are widely known at this point. "Crypto", or "Web3" has made its way into the spotlight and is experiencing rapid growth.
Bitcoin hit $1 Trillion is market cap in 2021, setting the major milestone for the fastest an asset reached $1T. Lots of people jumped in last year and got experience in crypto. People enjoyed the "NFT Craze", Coinbase went public, and Tesla, MicroStrategy, and Block added BTC to their company's balance sheets.
We're just getting started in 2022 and as you can see, this is clearly the fastest growing industry right now. A lot of talent is coming out of silicon valley and going into crypto!